Meet the Arsenal Strength team
Fill out the form below to get started
Take the first step towards getting the results that you want
Book a free intro
It's difficult for me to describe the impact gyms have made on my life. For me, the gym was the first place where I realized I could build the life I want if I'm just willing to put in the work. It's the place where I can push myself to new limits and constantly challenge myself to be better.
To me, the gym is more than just a place you go because you feel like you should or that you have to. To me, the best gyms are places where you WANT to go. Where you're excited to walk through the doors each day to be greeted by people who know your name, celebrate your wins, and push you to be the best version of yourself.
When I opened Arsenal in 2015 this is the type of gym I set out to create. Today our community is 150+ strong. Each of our members is unique and they all have their own story to tell. Some are just getting started on their fitness journey and some have been with us for years. If you are looking to improve your health and fitness and build relationships that will last a lifetime come in and see us. We'd love to have you as part of our crew.
Allie DiFiore
Owner & Postpartum Specialist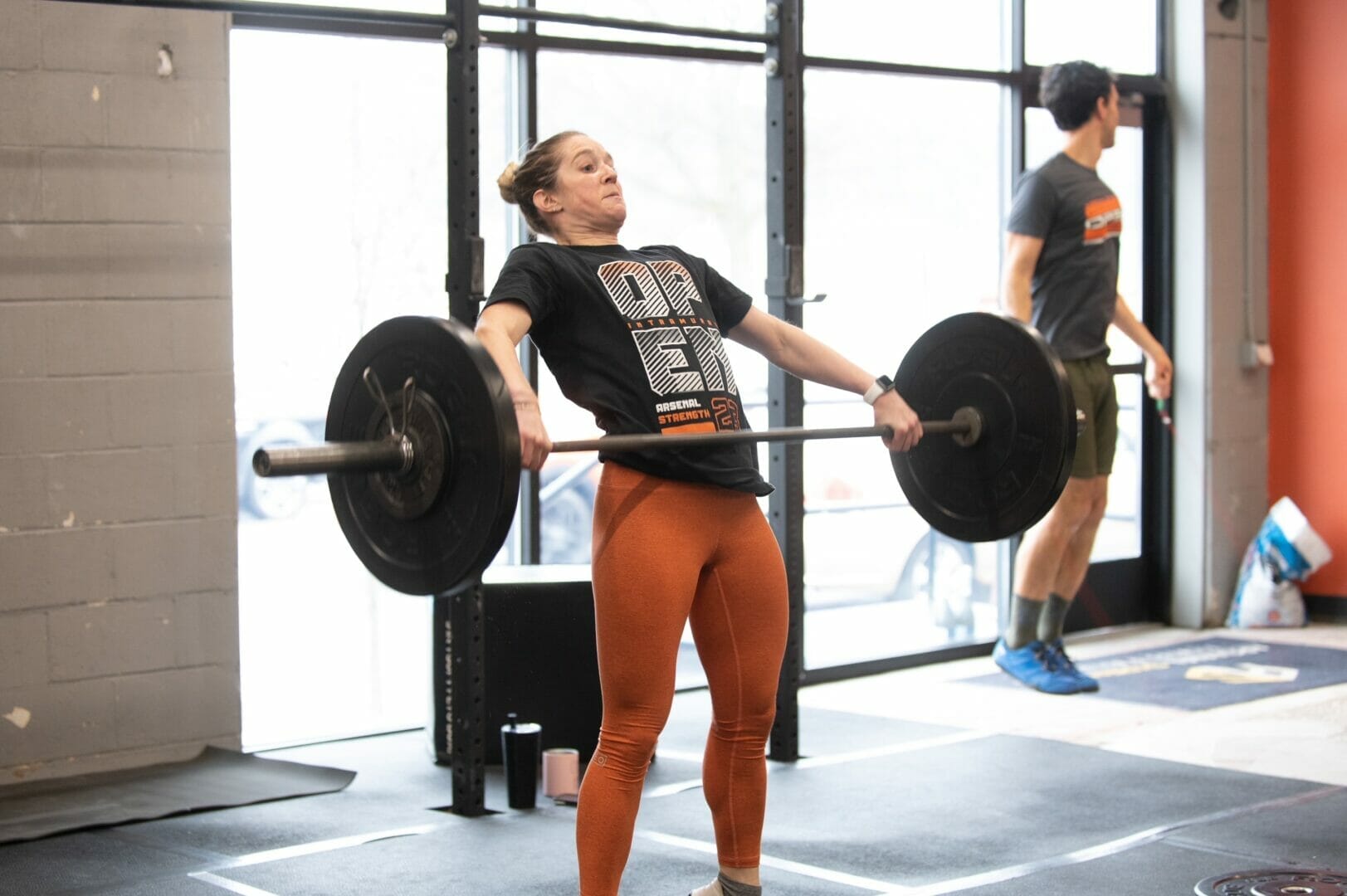 Samantha Singer was born and raised in Greensburg, PA and is a graduate of Greensburg Salem High School, Bucknell University, and Bard College. At Bucknell, Samantha competed in cross country and track, specializing in the 3000m and Steeplechase.
Post-collegiately, Samantha began her professional running career, notably competing for the New York Athletic Club as a distance specialist.
Of her accomplishments, Samantha won the 2012 Brooklyn Marathon, the 2017 3K Steeple at the USATF Club Nationals, and the 2018 Great Race.
Samantha found strength training after a 2016 injury sidelined her from racing, which ultimately led her to her first weightlifting competition in 2017.
She is a certified USATF Coach,USAW L1, and Crossfit L-1 Trainer. Samantha currently lives in Fox Chapel and is a Managing Consultant for Korn Ferry in the Biopharma Sector.
My Arsenal journey began in 2017 when I sat down with Brooks for my No-Sweat Intro. At the time, I had been 'dormant' regarding my fitness. So I asked him, "Can I do this?" And he answered without flinching, "Absolutely you can!" Six years later, after becoming a CF-L1 Trainer, I strive to provide that same level of confidence and motivation to everyone I coach.
Having discovered my fitness passion later in life, I can appreciate the struggles and anxiety people have when they are first taking those steps to improve their health and wellness. Fostering a healthy mindset is crucial to achieving fitness goals. My focus is on motivating members to become 1% better each and every day. And despite how challenging the workout may be, we can always RX the positive attitude!
I am from Germany and have been a sports enthusiast all my life. At that time I was doing semi-professional team sports because I always loved to motivate myself to the performance limit with my friends. That's why I love fitness so much. The community is the biggest and most special thing about what I do. In addition, there is the health aspect. Functional training set up so versatile to get everyone to their goal. From high performance sports to general fitness enthusiasts.
Arlene Warywoda
Coach & Nutrition Specialist
Early on in High School, I realized that I wanted to help people live healthier lives. However, I knew I didn't want to go the medical route and instead knew I wanted to help people get to a point where they didn't need these people and could rely on diet and exercise to achieve this (Sorry Doctors, Physical Therapists, Chiropractors!)
I attended Slippery Rock University and studied Exercise Science and knew I still had a ways to go to be the best trainer/coach, so I decided to obtain a Master's Degree in Wellness and Human Performance at the University of Pittsburgh.
Since then, I have worked with thousands of people ranging from young athletes to the elderly. Throughout all of these clients, I have also realized that it is not about working with a specific population but instead about working with like-minded individuals who want to live better, healthier lives. I started working for Arsenal in 2017 and have never looked back.
Vincent is a CrossFit Level 2 Trainer, Has a CrossFit Weightlifting and CrossFit Gymnastics Certification, and was formerly an ACSM Certified Exercise Physiologist. He is also co-owner of Beyond RXD, proud "Girl Dad," and lover of Wrestling and Pitt Sports.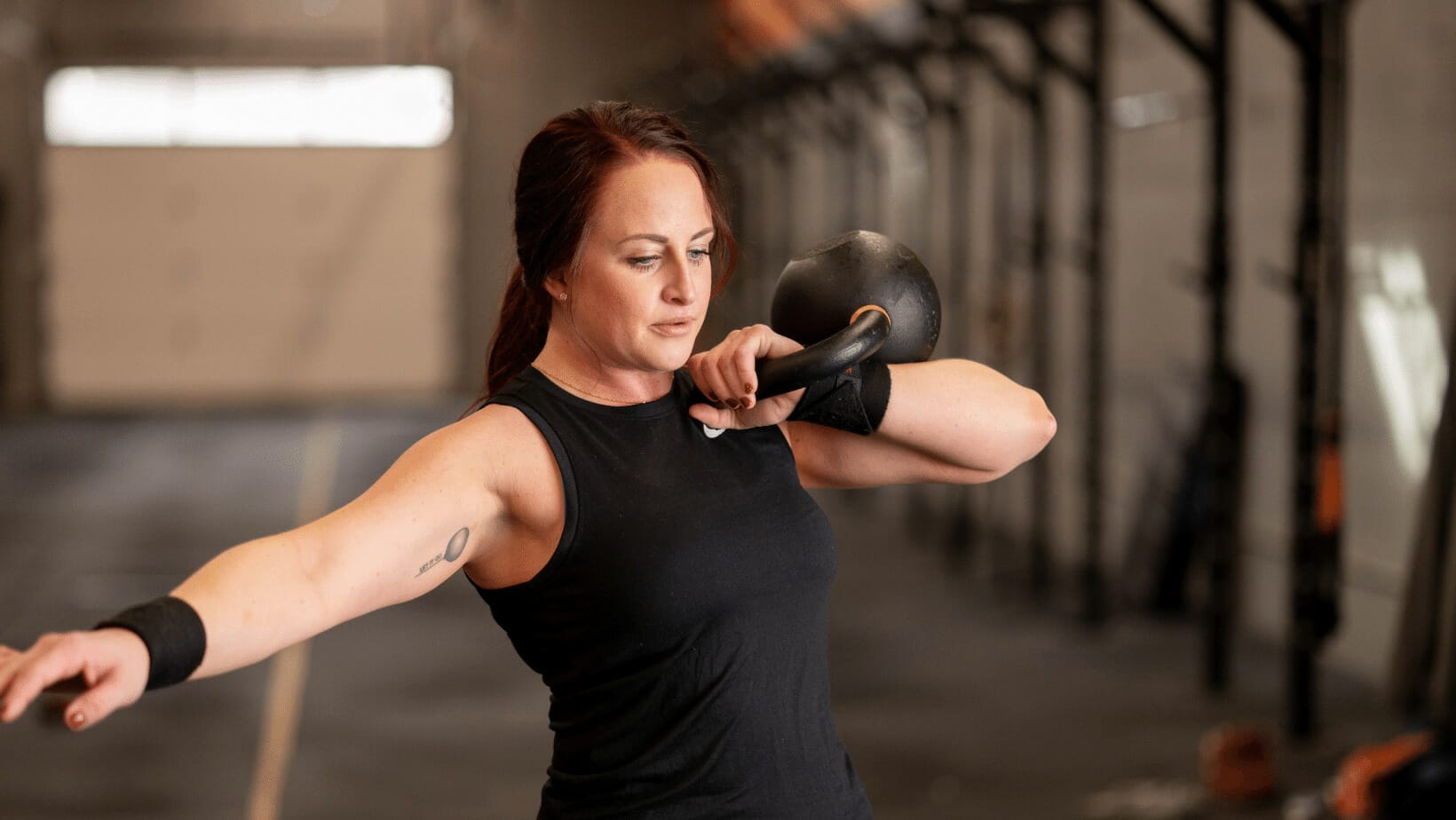 Get started
Click the button to book a free intro. See if Arsenal Strength is right for you.
Fill out the form below to get started
Take the first step towards getting the results that you want
Free intro